Donate through PayPal
Since JStock is a free software, you may use it free of charge. But please consider making a donation to support the continued development of JStock.
All funds donated to the JStock project will primarily be used to enhance the JStock project. This could include things such as purchasing a domain for the project, buying coke and chips for our developers. All remaining funds will be used to improve our developers work environments, as determined by the project admins. Your donation will make us happy, and encourage us to improve JStock continuously. Thank you very much for your support.
Try and Upgrade JStock Android to Premium
JStock Android is a freemium stock market software which runs on Android. Selected features are free to try. You may later decide to pay for its premium features, only if you are happy with it. We do not want your money if you are not absolutely happy :) A portion of revenue generated from JStock Android, will be donated to JStock - Free Stock Market Software project, to support its free and open source development effort.
Thank You For Your Support
We would like to say
THANK YOU
to the following donors. Your donation is invaluable!
Jean L Leduc
John Clark
James Owen
Vittorio Vetere
Joong
Kim Youngblood
Carson Powell
Suppayah Sinakalai
Walter Chiricozzi
Ian Milne
Mathieu Boisdon
Esteban Izaguirre Peñin
Lucas van Onna
Kerry Reeves
Nik Mohd Arif Bin Nik Farid
Nilesh Saraf
Lee Saik Seng
Keith Winsor
William Jennings
Maurizio Da Lio (donated 10 times!)
Earl Monroe
Chan Li Li
Alexandra Fau Marulli
Mauro Afonso Schipani
Gal Goldschmidt
Robert Martin
John Gieroszynski
Marcus James
J Gregory Jones
Delio Fagundes
Luca Zammarchi
Robert Marcotte
Bill Standke
William Roberts
Gabriel Kushner
Hong Teck Khuan
Samuel Kumson
Alain Petit
Achim Danckwerts
Weng Seng Low
Pitersen Wahyudi
Andrew Halmos
Dale Brown (donated 3 times!)
Keith Winsor
Eckard Hofmeister
Zhuang Zhe Ming
Robert Katz
Robert Gries Drumond
Fui Cheng Tsen
Andrew Wei Aun Ng
Andrey Naumenko
William Sumrall
Brendan Simmonds
Jay Bostwick
Ian Lavoie
Nutrient Extras
BUAN TONG TAN
ALEXIOS DIMOPOULOS
Teh soon beng (donated 2 times!)
Achim Danckwerts
John Phillips
Alois Bouda
Rana Information Technology LLC
CK Gan
Yogesh krishan
Peel Technologies
KHAIRUL NIZAM AHMAD
dennis heffernan
Juston Holton
Nazirul Naim Rushdan
Leo Schnitzhofer
Bruce Marshall
Ilse Andersen
Dennis Lamb
Erich Aufmbruch
Sami Tuominen
Jonathan Webber
Robert Craig Dietz
William Roberts
Kurt Gelaude
Kyan Loo
D Brownstein
Kononenko Daniil
Francois Fortin
Björn Westlund
YEU HERNG CHONG
Kerk Teck Huat Linus
Eike Stratmann
Natan Iago Moura Streppel
Steven Lindemans
Alan Hale
Steven Lindemans
Jay Bostwick
Mansour Saab
Anup Jaltade
jean charles authier
Jay Bostwick
Steven Lindemans
Paul Mallett
Anton Carlin
John R Adcock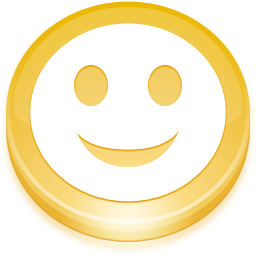 Privacy
It is very important to us to maintain the community's trust. When you donate through PayPal, some information such as your name, email address and donation amount will be sent to our PayPal account. We will not sell or share your email address and donation amount. Your name is being displayed in this website, solely for appreciation purpose. If you do not want your name displayed here, drop us an email

. We will remove it immediately. Thank you!