Make Stock Investment Easy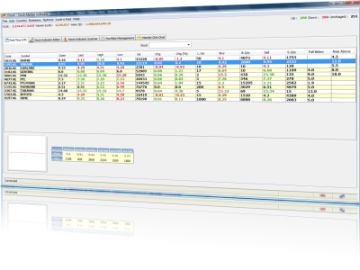 JStock makes it easy to track your stock investment. It provides well organized stock market information, to help you decide your best investment strategy.

Stock Watchlist
28 world stock markets.

Portfolio Management
Calculate your net worth.

Alert
Free email, system tray, sound alert.

Indicator Filter
Search for good stocks.

Charting
Trace back 10 years history.

Cloud Storage
Access personal data anytime, anywhere.

Currency Exchange
Show foreign stocks in local currency.

Stock Market News
Read individual stock market news.

Android
Run JStock on Android.

WeNote
Organize your life.